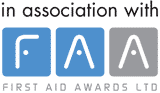 Welcome to Viking Training Solutions...
The first choice for first aid training, assessment and certification in Norfolk, Suffolk and Cambridgeshire.
Viking Training Solutions
is now able to offer first aid training in accordance with the latest HSE and Resus Council guidelines. All courses can be tailored to meet specific needs while maintaining social distancing measures and strict cross-infection protocols.
We are also able to offer advice on best practice when delivering first aid in the workplace to casualties with suspected
Covid-19
, as well as to deliver training on alternative methods of providing respirations during CPR with the use of various apparatus.
Course fees will be reduced to reflect smaller group sizes.
For more information please
contact us on 07967 795449 or by using the Contact page
.
We look forward to working with you –
Liam Crowe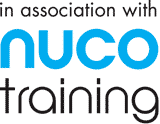 Safety doesn't happen by accident.